The Robert J. Lagomarsino Collection State Senate Papers 1961-1974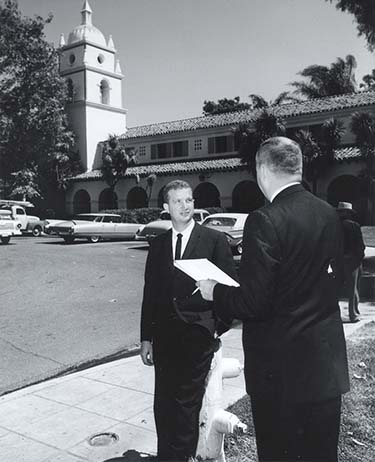 In 1961, Mr. Lagomarsino was elected to the California Senate in a special election to represent the 33rd Senatorial District-Ventura County.  In Sacramento, Robert Lagomarsino gained a reputation as a hard-working, effective legislator and was re-elected three times (1964, 1966, and 1970), the later years representing the newly formed 24th Senatorial District, comprising Santa Barbara and Ventura Counties.  In 1967, he was elected Chairman of the Senate Republican Executive Committee and in 1969, he chaired a special Senate subcommittee on campus disorders.  At the time of his election to the U.S. Congress, Mr. Lagomarsino was the senior ranking senator from Southern California and a member of the five person Senate Rules Committee, after having served as Chairman of the Senate Committee on Natural Resources and Wildlife.  Major legislative achievements from this time period include the Garrigus-Lagomarsino Act (1963), which authorized vocational education centers in each county of the State; the California Child Anti-Pornography Act (1969); the Marine Resources Protection Act (1970); the California Wild and Scenic Rivers legislation; the Jury Reform Act (1972); the Consumer Protection Act (1972), which authorized cities to create anti-fraud units; and the Welfare Reform Act (1973).
For more information about this collection, please contact University Archivist, Evelyn Taylor.