John Spoor Broome Library Mission
The John Spoor Broome Library enhances the CI mission of interdisciplinary, international, multicultural, and service learning through active collaboration with students, faculty, and staff to plan, implement, promote, and access the use of collections and services and support student learning via its robust information literacy program.
Misión De La Biblioteca John Spoor Broome
La Biblioteca John Spoor Broome promueve la misión de CI de aprendizaje interdisciplinario, internacional, multicultural y de servicio a la comunidad a través de una colaboración activa con los estudiantes, los profesores y el resto del personal con el objetivo de planificar, implementar, promocionar y facilitar el uso de las colecciones y servicios además de apoyar a los estudiantes a través de un amplio programa educativo sobre las competencias de información.
Overview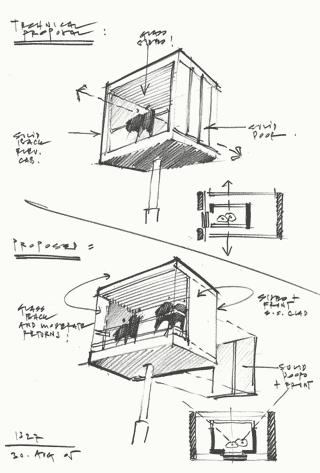 The John Spoor Broome Library is housed in an architecturally stunning building designed by the world famous British architect Lord Norman Foster. The library merges the campus mission architecture with a modern glass structure, combining both styles into a student–centered digital teaching library. The library's mission is to enhance CI's mission through active collaboration with students, faculty, and staff in developing collections, services, information and computer literacy skills.
The library gives students access to a robust collection of 235,000 bound and digital books, over 20,000 electronic journals and newspapers, numerous databases, a comprehensive digital image collection, DVD's/VHS's, CD's, best sellers, and children's books and K-8 curriculum materials. In addition, the library houses a number of interesting archival and special collections that can be used for original research. The Robert J. Lagomarsino Collection contains papers, photographs, furniture, and memorabilia relating to Lagomarsino's years of political service as a California Senate member from 1961-1974 and as a United States Congressman from 1974-1992. Other archival and special collections include the University Archives, Jack O'Connell, Camarillo State Hospital, Elmer "Gene" Lore, Sr. Collection, Irene and Jorge Garcia Chicano Studies Collection, Jean M. Harris Papers, and Bottle Village.
The library provides students with opportunities to engage and create. The building is home to the University Writing Center, the Learning Resource Center, and the Information Technology Help Desk. The building provides attractive and enticing spaces for inquiry and study for both individuals and small groups. There are 130 hardwired computers with additional laptop computers available for check out. The library also circulates digital cameras, digital video cameras, flip video cameras, digital tape recorders, and projection units. Each year the library sponsors a number of events including the Children's Reading Celebrations and Young Authors Fair, Artwalk, and the library's traditional 24 hour final exam schedule where snacks and beverages are served at midnight.
The Library offers classes and services that help students develop life-long information and computer skills. Librarians collaborate with faculty in all disciplines to provide information literacy sessions, resource specific instruction, reference service, and instruction on digital equipment. The entire library staff works to insure that the John Spoor Broome Library is a helpful, comfortable, and welcoming place.