Dolores Huerta: Revolution in the Fields / Revolución en los Campos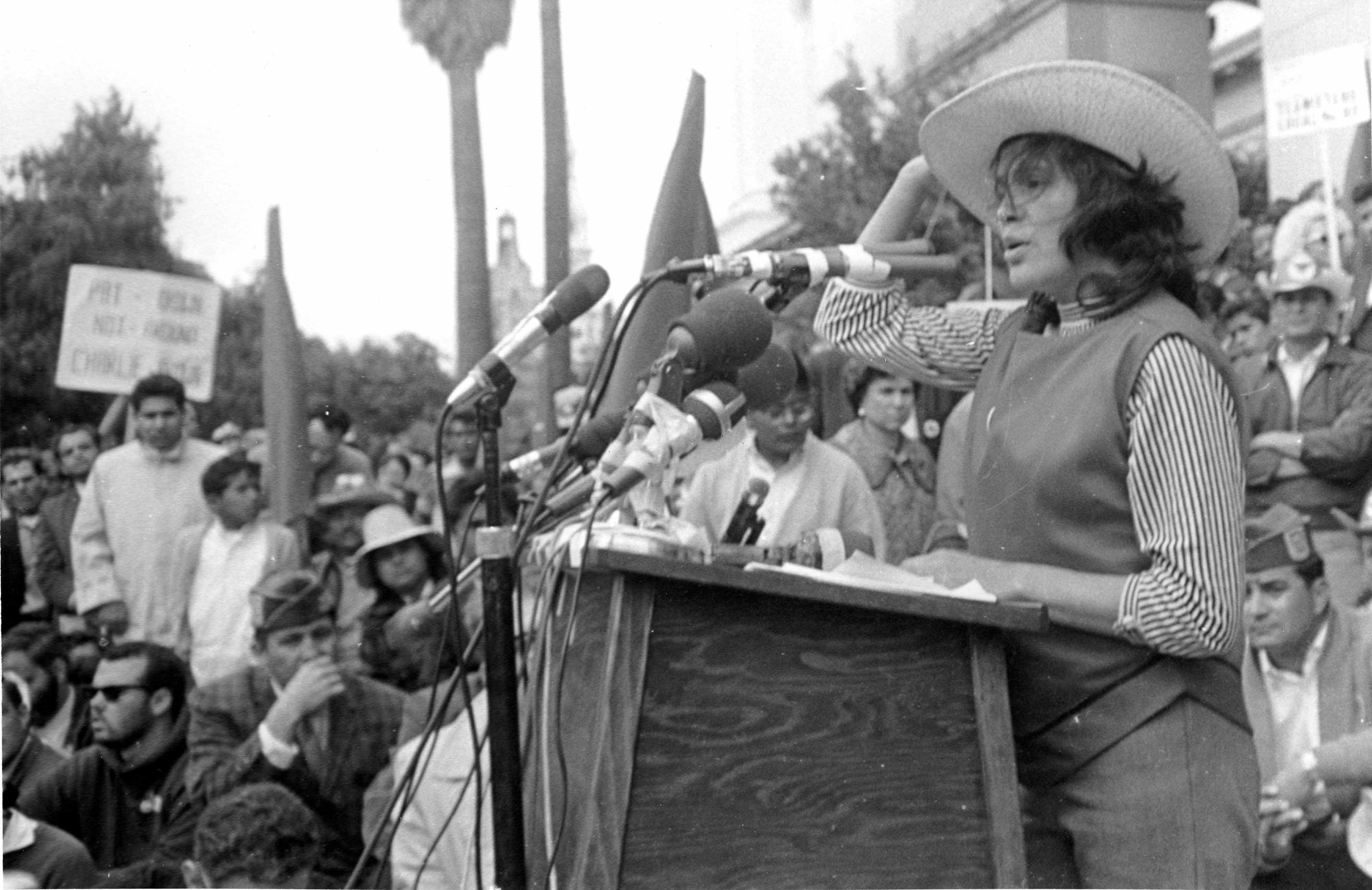 Dolores Huerta: Revolution in the Fields / Revolución en los Campos shares the compelling story of legendary activist and leader Dolores Huerta (b.1930) and the farm workers movement of the 1960s and 70s. It is a quintessentially American tale of struggle and sacrifice, of courage and victory. The exhibition explores Huerta's public life as an activist and co-founder of the United Farm Workers (UFW), and what led her to become a Latina civil rights icon. In her life as a communicator, organizer, lobbyist, and contract negotiator, teacher, mother, her unparalleled leadership skills helped dramatically improve the lives of farm workers. Visitors will broaden their understanding of the farm workers movement through a careful look at Dolores Huerta's significant—but often under-acknowledged—contributions. The exhibition also explores how workers of different ethnic and racial backgrounds came together to empower the movement, and how the arts played an essential role. In addition, visitors will come to understand Huerta's far-reaching impact and important legacy. Dolores Huerta: Revolution in the Fields / Revolución en los Campos features bilingual text (English-Spanish), reproductions of historic and personal photographs, and graphic elements. 
The exhibition is based on the Smithsonian National Portrait Gallery's One Life: Dolores Huerta.
Dolores Huerta Mobile App
The Smithsonian Institution Traveling Exhibition Service (SITES) is proud to share the Dolores Huerta bilingual mobile app, designed to accompany the traveling exhibition Dolores Huerta: Revolution in the Fields/Revolución en los Campos. It features 16 videos of Dolores Huerta discussing her lifetime of fighting for the rights of farm workers. Download the free app for iOS and Android. Search "Dolores Huerta" in the App Store or on Google Play.
Exhibition Hours and Parking
The exhibition will be on view at Broome Library in Exhibition Hall at CSUCI March 8, 2023– May 7, 2023. Gallery hours TBD
Limited parking is available on campus. A daily permit is $6. Free parking is available at the Camarillo Metrolink Station/Lewis Road parking lot in Camarillo with bus service to and from the campus. Buses arrive and depart from the Camarillo Metrolink Station and for exact times, check the schedule at Ventura County Transit Center - Routes and Schedules.
This exhibition is FREE and open to the public.