Overview
Interlibrary Loan (ILL) is a service providing materials (books, articles, etc.) from other libraries to current CI faculty, staff, and students at no charge. It extends the reach of the John Spoor Broome Library collection to support research and professional development.
Books, journal articles, and other materials may be requested from participating libraries. Electronic articles, and electronic book chapters may be retained by requesting patrons.
Physical materials not returned by the date due on the item may result in fines or patron account blocks.
The ILL office is located in Broome Library, 1580.
Who is eligible to use Interlibrary Loan?
Currently registered students, and currently-employed faculty/emeritus faculty/staff/administrators are eligible to use the Interlibrary Loan service. John Spoor Broome Community Card holders are not eligible for this service. It is recommended that they use Interlibrary Loan through local public libraries.
What materials can be requested?
Physical items: Books (including print dissertations), CDs, DVDs, microformat documents (microcard, microfiche, microfilm, etc.) User must have access to the appropriate microformat reader(s).
Electronic items: Examples of materials include journal articles, and book chapters, where legally available. Note: Electronic materials purchased, or subscribed to, by other institutions may not be available through Interlibrary Loan.
What materials may not be requested?
While ILL strives to support research and professional development by current CI faculty, staff, and students, some requests cannot be reasonably accommodated. As such, requests for these items will be cancelled.
Interlibrary Loan does not accommodate the borrowing of:
Course texts and textbooks: If you need a textbook for a class, we do not recommend that you request this book through Interlibrary Loan. Please contact Course Reserves regarding physical copies of textbooks. Please check the LibGuide: Open Educational Resources to see if a textbook, or required reading, is available through open access.
Electronic books may be subject to legal and technical restrictions that prevent the ILL department obtaining and sharing them.
VHS tapes, audiocassette tapes and older physical formats will not be accepted. These materials are fragile, and the Library has no equipment to support their use.
Note for faculty: Interlibrary Loan items may not be requested in order to put them on Print Reserves, or have them be used on long-term basis. Lending libraries assign the dates that physical materials are due.
How to request materials
Articles
Patrons may search in OneSearch for articles. A request button will be displayed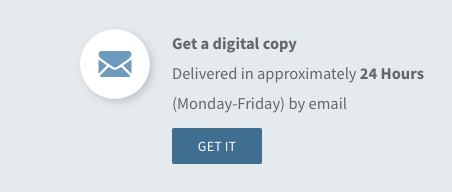 Patrons may request articles from the Broome Library Databases A-Z through the JSBLink button

, or by copying the citation into the ILLiad Article Request Form.
Please complete request forms with as much citation information as possible.
For help with citing or locating articles please contact a librarian:
Physical Books/Materials
There are two ways to initiate an ILL request:
CSU+: May be used to borrow physical materials from other CSU libraries. This is done by searching the through the Broome Library catalog (OneSearch)
ILLiad: May be used for all materials whether from CSU libraries or other libraries. If the requested materials are electronic articles, or book chapters, they may be retained by the requesting patrons. Loans of physical materials must be returned by the date due on the item. First-time users will be directed to a registration form after clicking any of the above links. To avoid delays, please fill in all required fields, denoted with a red asterisk (*).
Checking the status of an Interlibrary Loan Request
CSU+: Within Broome Library catalog, log in to your library account.
Library home page >> For advanced search, try the Library Catalog (under large search box) >> to your library account (top, right of page).
ILLiad: Log in to Interlibrary Loan web page. Click relevant link in View menu in left panel.
Login into myCI >> Library Resources & Services >> Interlibrary Loan >> Click ILLiad link >> left panel has the options mentioned above.
Loan Periods for CSU+ and ILLiad Physical Books/Materials
Items borrowed through CSU+ are added to your Library patron account with a 60-day loan period.
Dates for ILLiad materials are clearly marked on the materials. Broome Library has no control over the due dates established by the lending library.
How long does it take for materials to arrive?
Due to COVID-19, delivery times may be delayed. CSU+ materials usually arrive 3-5 business days (Monday-Friday) from the date of request. However, Delivery times will probably be much longer due to COVID-19 quarantine procedures for physical items. Items shipped to patrons will add further delay.
ILLiad materials from non-CSU libraries may take 7-14 business days to arrive from the date of request.
Getting Your Materials
Electronic journal articles will be sent to the email listed in your ILLiad registration. You will receive notification by email. Please check the Junk Folder in case a delivery message is sent there
Physical items may be picked up at the Hold Shelf in Circulation*. You will be notified by email when physical books/materials are available for pick up. CSU+ materials must be checked out with your CI Dolphin ID. You will need your CI Dolphin ID to pick up ILLiad materials.
Returning Your Materials
You can return your materials using on the options listed below:
Return to Circulation Desk inside Broome Library during open hours
Return in outside book drops, any time.
Mail to Broome Library:
Interlibrary Loan Returns
Broome Library
CSU Channel Islands
Camarillo, CA 93012
Limitations Placed by Lending Libraries
The Broome Library ILL service complies with the American Library Association (ALA) Interlibrary Loan Code for the United States guidelines, as well as any requirements and guidelines in state and regional policies. For example, a lending library may impose "Library use only" restrictions. Such restrictions extend to our patrons.
Overdue materials
All CSU+/ILLiad items are loaned to us by other libraries as a public service. Keeping these items beyond the due date can reduce the likelihood that the lending library will loan materials to CSUCI in the future. Fines and fees for overdue items, damaged items, or lost items may be assessed by the lending library and Broome library. If these are not paid, blocks may be put on your future library borrowing, future class registration, and future graduation/transcripts. Students with overdue materials may be contacted either via automated email, or by the Interlibrary Loan Supervisor via email, phone, and/or US Mail. Faculty/Staff with overdue materials may be contacted either via automated email, or by the librarian in charge of interlibrary loan.
More Info
Contact the Interlibrary Loan Department through email: library.ill@csuci.edu. Please include a transaction number, if there is one, so we can respond quickly and accurately to your question. If you don't have a transaction number, please email your question. This email address is monitored Monday-Friday, 9 a.m.-4 p.m.
---
Version: 02
Revised: August/2022
Version Code: V02-revAUG2022