Remembering Robert Lagomarsino
Dec. 1, 1930 - Feb 7, 2021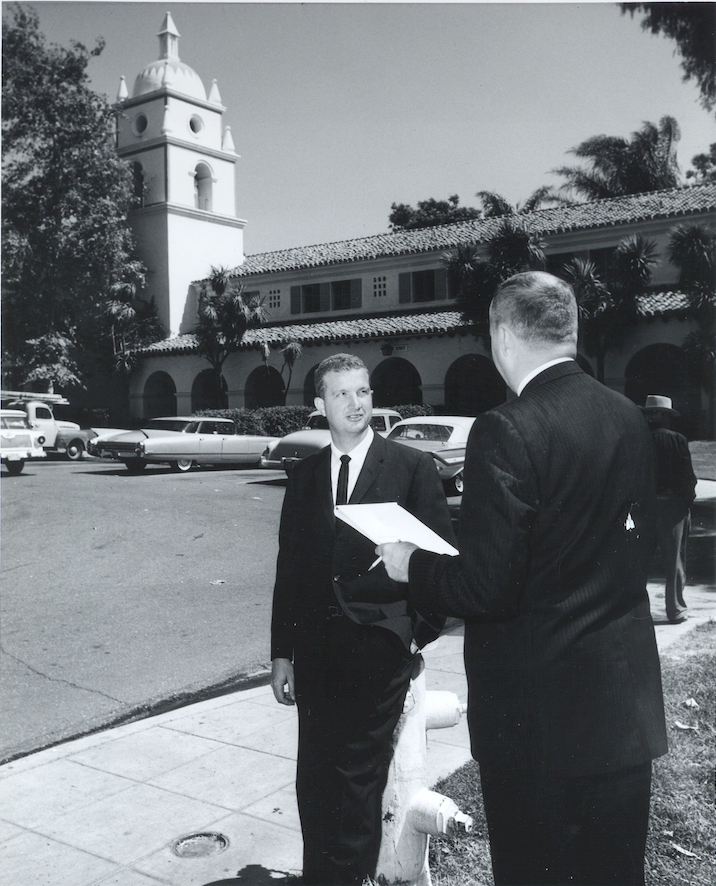 It is with great sadness that the John Spoor Broome Library acknowledges the death of former Congressman Robert J. Lagomarsino, which occurred on February 7, 2021 in Ojai, California. He joined his wife, Norma, who passed on November 26, 2015.
In 1965, California State Senator Robert Lagomarsino introduced Senate Bill #70, which called for the establishment of a state college in Ventura County. Continuing his long-time support for a local university, Bob and Norma generously dedicated his political papers, furniture, and memorabilia to CSU Northridge's satellite campus in Ventura in 1992. The donated collection was later transferred in 2000 to CSU Channel Islands. The Lagomarsinos also gifted an endowment to ensure future and continuous archival support for other Ventura County historical collections. In 2002, a CSU Board of Trustees Resolution declared that library's archives be titled, "The Robert J. and Norma M. Lagomarsino Department of Archives and Special Collections".
Robert J. Lagomarsino was a native of Ventura County with a long and distinguished career in public service. Mr. Lagomarsino served in the United States Navy as a pharmacist mate during World War II. He graduated from the University of California at Santa Barbara in 1950 and later, the Santa Clara University School of Law in 1954. In 1958, he was elected to the Ojai City Council and shortly thereafter, served as its youngest mayor at the age of 32.
After serving twelve years in the California Senate, Robert Lagomarsino became the only Republican elected to the United States House of Representatives in March of 1974, in a special election. During his service as a United States Congressman from 1974-1992, he was an active member of two major House Committees: the Foreign Affairs Committee, as the third-ranking Republican and the Committee on Interior and Insular Affairs, as the second-ranking Republican. Mr. Lagomarsino served as Chairman of the POW/MIA Task Force, the only official body of Congress that was chaired by a Republican and was House author of a measure creating the Prisoner of War Medal. He authored legislation that created the Channel Islands National Park ("The Robert J. Lagomarsino Visitor's Center."), the Dick Smith Wilderness Area, the Los Padres National Forest, and co-authored the Drug War Bond Act and the Violent Crime and Drug Control Act.
During retirement, the Lagomarsinos continued to play a major part in the formation of CSUCI by serving on its Community Advisory Board for many of its early years. Because of their love and dedication to CSUCI, the history of our beautiful county will be preserved for all those who seek to explore it.
Collection