Black Scholars on Black Lives Lecture Series
This inaugural series is presented by the John Spoor Broome Library, at Cal State Channel Islands, in Partnership with the Center for Multicultural Engagement and supported through Instructionally Related Activities funding.
Lecture 1
---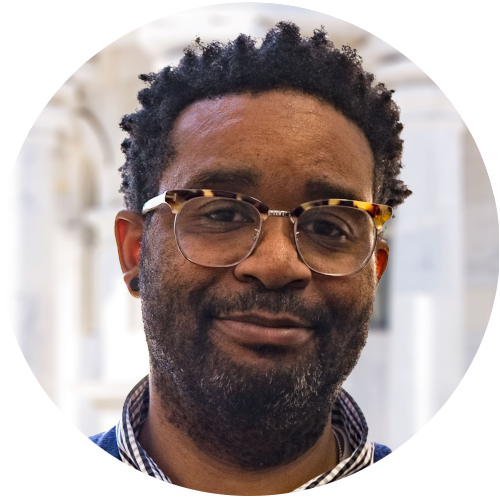 Speaker: Derrick Jefferson, M.F.A., M.L.S.
Title: When Worlds Collide
Date: Tuesday February 2nd
Time: 4:30pm
Register for "When Worlds Collide"
This lecture explores the presentation of self as well as how others see us, how that intersects or clashes with the academy, and how Black people (and others not cishet white maleoperate in systems such as the ivory tower of academia that was never intended to include them. A critique of whiteness, and how much easier it is for marginalized people to be accepted when they actualize whiteness. Mr. Jefferson questions, what is the cost of this slippery slope, and is it worth it?
Book giveaway! Ten student attendees will be the lucky recipients of Mr. Jefferson's book choice The Fire This Time: A New Generation Speaks About Race, edited by Jesmyn Ward
Derrick Jefferson is a member of the library faculty at American University in Washington, D.C. His research is focused on justice, equity, diversity and inclusion issues, specifically in higher education libraries, and serves to mentor new librarians to the profession. Born and raised in Southern California, he once thought he'd become a pastry chef, and loves to cook and bake for friends. An award winning fiction writer and essayist in addition to being a sought after speaker on library issues, he holds degrees from Louisiana State University, Art Center College of Design, and San Diego State University. He also enjoys tacos, golden age hip-hop, collecting records, and fellow introverts.
Lecture 2
---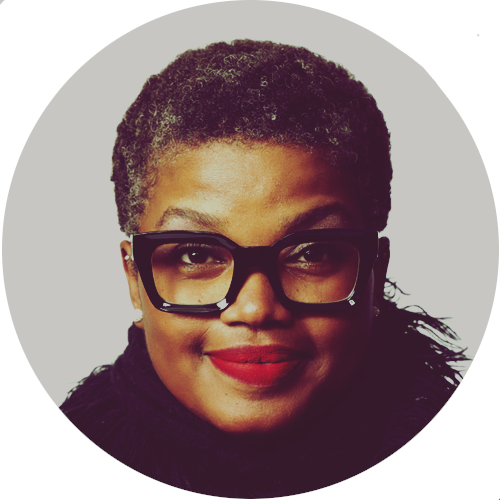 Speaker: kYmberly Keeton, M.L.S., C.A.
Title: Collective Relevance: Curating Black Art & History through Independent Archival Praxis
Date: Wednesday February 17th
Time: 10:00am
Register for, Collective Relevance
Book giveaway! Ten student attendees will be the lucky recipients of Ms. Keeton's book choice, Emerging from the Wind: Love in the Time of Corona by Atlas Brown
Participants will be introduced to ART | library deco, an online African American virtual art library archiving the visual experience of art, literature, and history through the eyes of artists and institutions in the United States and abroad. The virtual art library stores exhibitions, collections, events, and curates art news for patrons to access daily. All participants will receive a complimentary six-month subscription to the art library. 
kYmberly Keeton is a native Texan, a nationally published writer, an art librarian & archivist, and genealogy curator. By day, the American Library Association (ALA) Emerging Leader and Library Journal 2020 Mover & Shaker is the African American Community Archivist & Librarian at the Austin History Center, Austin Public Library. Independently, Keeton is the Chief Artistic Officer of NOVELLA MEDIA, a creative multimedia production company and the founder of ART | library deco. Currently, the writer is pursuing a PhD in Data Science at the University of North Texas. The creative interdisciplinary mixologist can be seen on the regular with her dog, Roxy Blue. And if nothing else, kYmberly is always taking time to read books, write hooks, and design the next…
Lecture 3
---
Speaker: Dr. Raquel Baker
Title: Speculating Blackness
Date: Wednesday March 10th
Time: 6:00pm
Register for Speculating Blackness
This lecture explores what science fiction tells us about Blackness as a racialized subject position. I am particularly interested in how science fiction and fantasy genres allow generative ways to understand how violence, technology, and claimed and denied histories constitute contemporary experiences of Blackness.
Raquel Baker earned a PhD in English Literary Studies from the University of Iowa. She specializes in Postcolonial Studies and 20th- and 21st-century African literatures in English. She received a BA in Psychology from San Francisco State University and a MFA in Creative Writing from Mills College. She is currently an Assistant Professor of Postcolonial and Transnational Literatures at California State University Channel Islands, where she teaches creative writing and contemporary African literature courses. In Spring 2021, she will be teaching "Reparations and Reconciliations," covering how art has been used in indigenous truth, reconciliation, and reparations processes in Africa and the Americas.
Lecture 4: Save the Date!
---
Speaker: Dr. LaSonya Davis
Title: Health Inequity: An Academic Crisis in America
Date: Tuesday March 30th
Time: 5:30pm
Register for Health Inequity: An Academic Crisis in America
Book giveaway! Ten student attendees will be the lucky recipients of Dr. Davis's book choice, Harriet Washington's Medical Apartheid: The Dark History of Medical Experimentation on Black Americans From Colonial Times to the Present
Dr. LaSonya Davis has 25 years experience as a Registered Nurse and over 18 years as a Family Nurse Practitioner. She is also board certified as a Women's Health Nurse Practitioner and currently maintains a part-time practice in a low-income county clinic in Ventura County California.
Dr. Davis holds a Doctorate in Nursing Practice from Western University of Health Sciences, a post-graduate certification as a Women's Health Nurse Practitioner from Duke University and is an Associate Professor of Nursing at California State University Channel Islands (CSUCI). She has served as Assistant Chair of the Nursing Program for the last 5 years and is currently the Inaugural President's Faculty Leadership Fellow for 20/21 academic year. In her role as the President's Faculty Fellow, she has been building her leadership capacity in higher education by working directly with the university president on the campus strategic initiatives. Her main focus has been in the areas of diversity, inclusion, and reduction of equity gaps in minority students.
Dr. Davis developed the Channel Islands Nursing faculty-student wellness clinic known as "The Frances Huggins/CSU Channel Islands Community Clinic", in collaboration with a church in Oxnard, Ca., where students from all majors could work with diverse groups of individuals who are facing health access and disparity gaps. The clinic sponsored a variety of faculty-mentored student community projects including community-based research.
Dr. Davis was appointed to the inaugural President's Advisory Council for Inclusive Excellence where she has directly informed the university President's work of building a more inclusive campus culture. She helped to facilitate the launch of the first Living Learning Community for African American students on campus which was is designed to allow students to learn about the African Diaspora, build support networks, as well as connect students with mentors on campus and in the community. Her commitment and passion for diversity and inclusivity has been apparent in her work on numerous associated programs and committees dedicated to "Inclusive Excellence" on the CSUCI campus. Her research interest includes Community Participatory Research, Disparities in Healthcare/Population health, and Service Learning.
Lastly, she married to a wonderful guy, mother of 5 humans, and 2 dogs. In her leisure, she enjoys listening to live music, shooting pool, and is a beginning golfer
Lecture 5: CSUCI Broome Library Notable Rising Scholar Lecture
---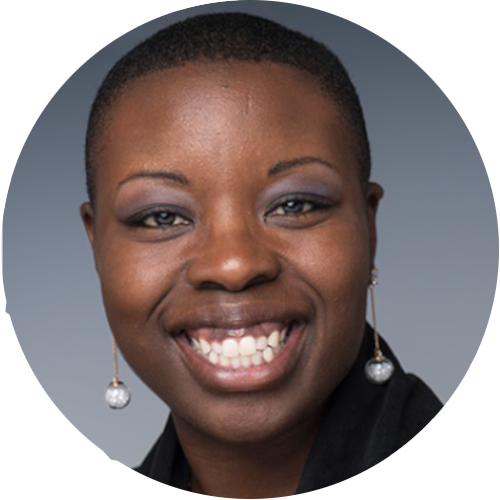 Speaker: Dr. Aria Halliday
Title: Consuming Your Imagination
Date: Wednesday, April 14th
Time: 4:00pm
Register for Consuming Your Imagination
Book Give Away! Ten student attendees will win The Disordered Chaos by Chanda Prescod-Weinstein
Dr. Aria Halliday's lecture will expound on research from her forthcoming book, Beyond Barbie, that traces the genealogy of cultural work Black women spearheaded at Mattel to create "anthropologically correct" dolls for Black girls, their intellectual and creative contributions, and the rise of consumer-driven marketing/sale algorithms.
Aria S. Halliday, Ph.D. is Assistant Professor in the Department of Gender and Women's Studies and program in African American and Africana Studies at the University of Kentucky. Dr. Halliday specializes in cultural constructions of Black girlhood and womanhood in material, visual, and digital culture in the 20th and 21st centuries. Her interdisciplinary interests include sexuality, Black feminism, and radicalism in Black popular culture in the United States and the Caribbean. She is the editor of The Black Girlhood Studies Collection (2019) and co-editor of a special issue on hip-hop feminism in Journal of Hip Hop Studies (2020). Her articles are featured in Cultural Studies, Departures in Critical Qualitative Research, Girlhood Studies, Palimpsest, and SOULS. Her book, Beyond Barbie: Nicki Minaj, Disney, and Black Women's Cultural Production is under contract with the University of Illinois Press. Dr. Halliday is a Woodrow Wilson Career Enhancement Fellow (2020-2021) and has served as the co-chair of the Girls and Girls' Studies Caucus at the National Women's Studies Association since 2016. She is co-founder (with Ashleigh Greene Wade of Penn State) of the Digital Black Girls Archive, a digital humanities database featuring representations of and artwork created by Black girls in popular culture.
Lecture 6: Save the Date!
---
Speaker: Dr. Robin Mitchell
Title: Fireside Chat: Book Launch for Vénus Noire: Black Women and Colonial Fantasies in Nineteenth Century France
Date: Thursday, April 29th
Time: 4:00pm
Register for Fireside Chat: Book Launch for Vénus Noire: Black Women and Colonial Fantasies in Nineteenth Century France
Book Give Away! Ten student attendees will win a giveaway of her book,  Vénus Noire: Black Women and Colonial Fantasies in Nineteenth Century France
Dr. Robin Mitchell is an Associate Professor of History at the California State University Channel Islands (CI). She received her master's degree in Late Modern European History from the University of California, Santa Cruz, and her doctorate in Late Modern European History from the University of California, Berkeley, with a Designated Emphasis in Women, Gender, and Sexuality. Her dissertation investigated the correlation between representations of black women in France and the aftermath of the Haitian Revolution.
In addition to numerous published journal articles, Professor Mitchell's first book, entitled VÉNUS NOIRE: Black Women & Colonial Fantasies in 19th-Century France was published with University of Georgia Press in January of 2020. It was named by the African American Intellectual History Society as one of "The Best Black History Books of 2020." Before joining the CI faculty in 2016, Professor Mitchell was a full-time faculty member at DePaul University in Chicago.