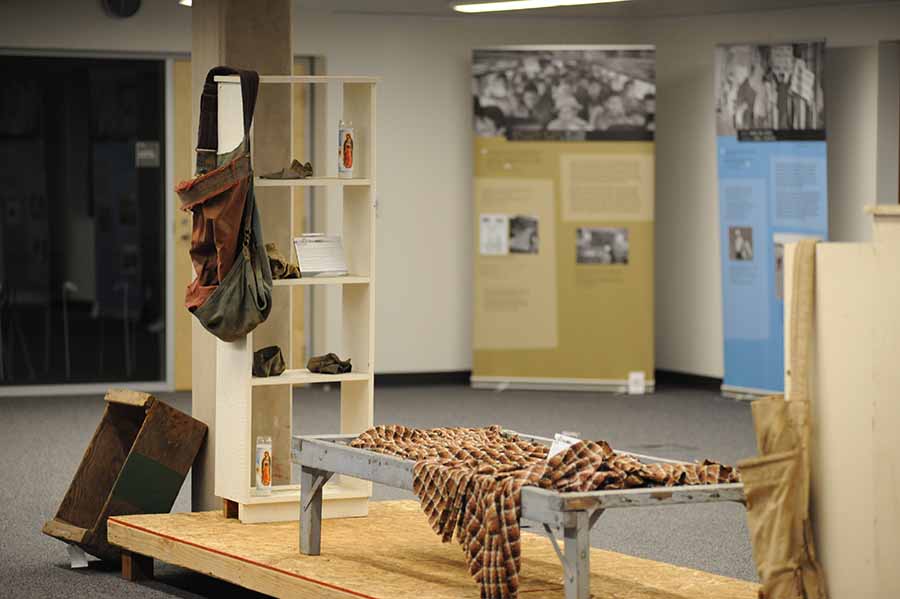 The Bracero Program was initiated in 1942, during War World II, as a temporary war measure to address the labor needs in both the agriculture and railroad industries. The program spanned over 28 states, including Arizona, Arkansas, California, New Mexico, and Texas.
The Bracero Program, according to the Smithsonian National Museum, brought millions of Mexican guest workers to the United States.
In 2010, CI hosted the "Bittersweet Harvest, The Bracero Program 1942-1964," a traveling bilingual exhibition organized by the Smithsonian's National Museum of American History. The exhibit "examines the experiences of bracero workers and their families, providing rich insight into Mexican American history and historical background to today's debates on guest worker programs". In conjunction with the exhibit, students from CI under the guidance of Jose Alamillo, Associate Professor of Chicana/o Studies, conducted more than 70 interviews, 10 of which were featured in the exhibition.
This digital collection contains exhibit documents, exhibit images, interview documentation, and oral histories. Not all items are open to the general public. Some audio oral histories have not been transcribed in English and Spanish. If you wish to assist the library with transcribing and/or translating these interviews, please contact Matt Cook.