About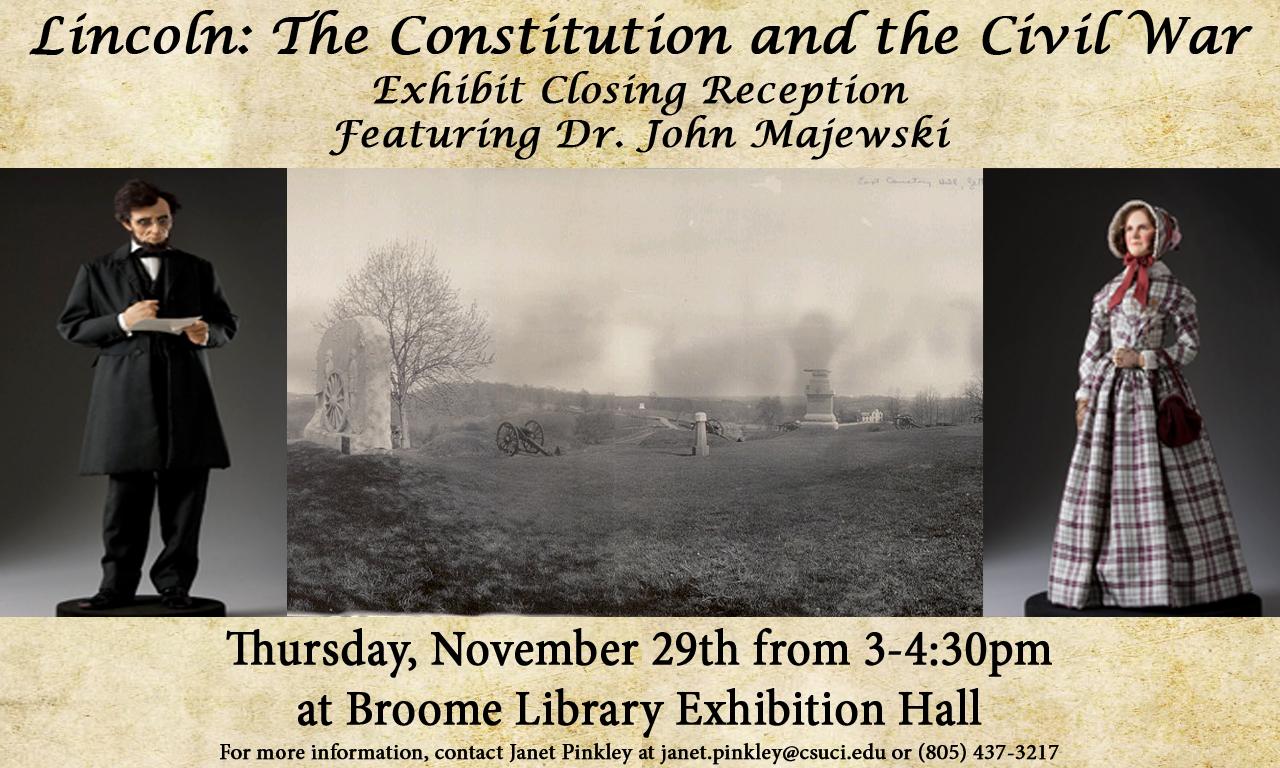 Closing Reception 
Lincoln: The Constitution and the Civil War
When:Thursday, November 29th from 3:00pm – 4:30pm



Where:Broome Library Exhibition Hall.

The closing reception will feature Dr. John Majewski, author of Modernizing a Slave Economy: The Economic Vision of the Confederate Nation. Dr. Majewski is a professor from University of California, Santa Barbara who specializes in 19th century history with an emphasis in political economy. Parking will be free for this event; please follow signage to the event parking.
Lincoln: the Constitution and the Civil War, a traveling exhibition for libraries, was organized by the National Constitution Center and the American Library Association Public Programs Office. The traveling exhibition has been made possible by a grant from the National Endowment for the Humanities
If you have questions please contact Janet Pinkley at janet.pinkley@csuci.edu or (805) 437-3217 or Laura Worden at laura.worden@csuci.edu or (805) 437-2632