About

Blind Date with a Book
Starts February 3rd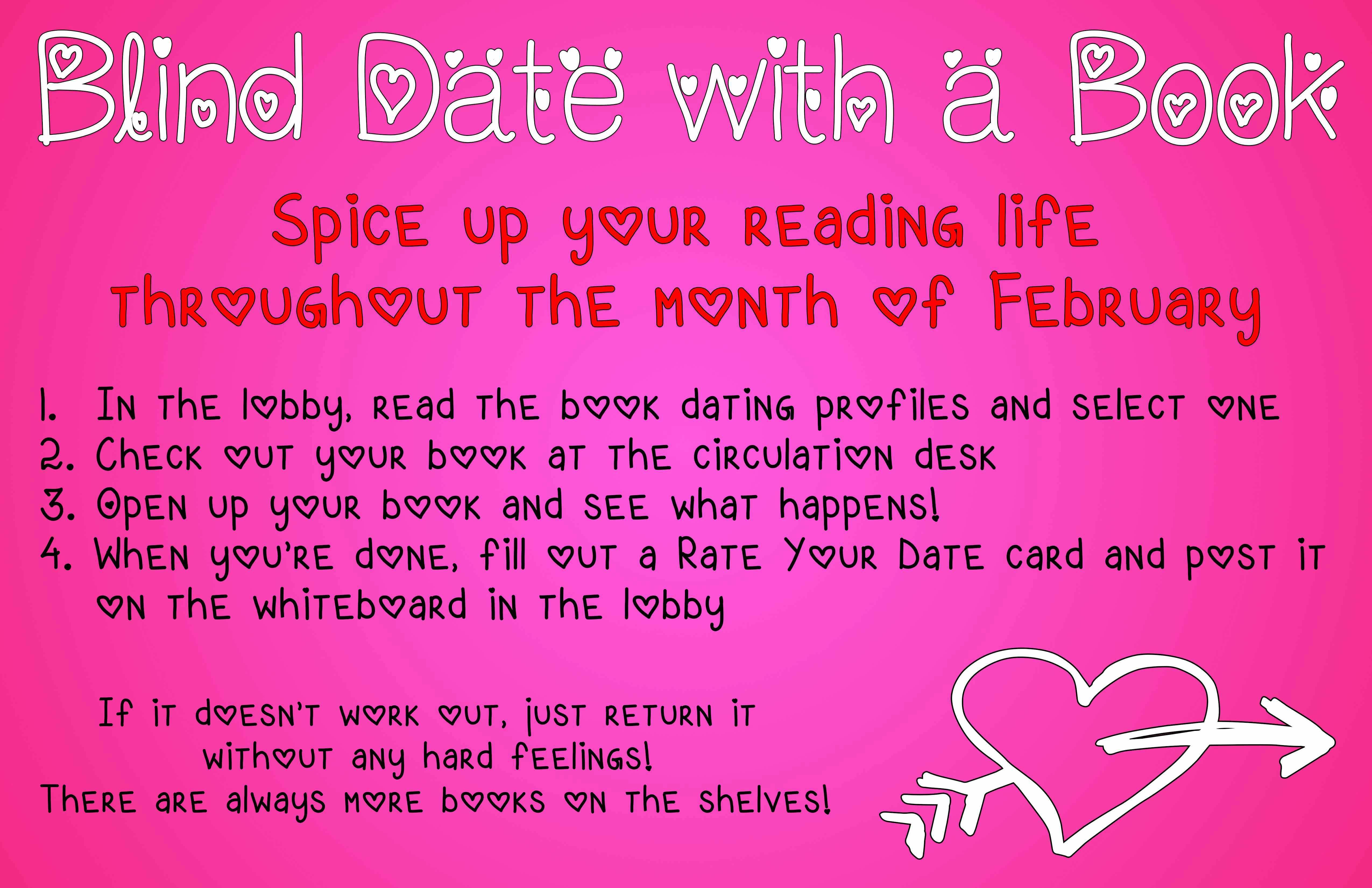 (PDF, 795KB)
Spice up your Reading life Throughout the Month of February
In the lobby, Read the book dating profiles and select one
Check Out your book at the Circulation Desk
Open up your book and see what happens!
When you're done, fill out a rate your date card and Post it on the whiteboard in the Lobby.
If it doesn't work out, just return it without any hard feelings!
There are always more books on the shelves.
Questions? Contact kaela.casey@csuci.edu or laura.worden@csuci.edu